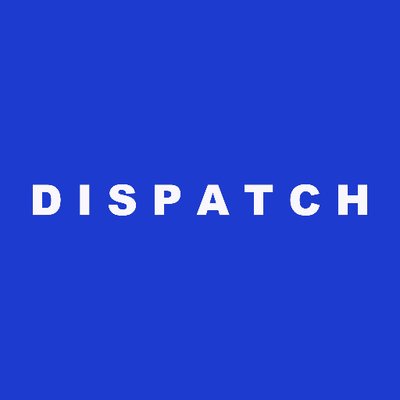 We have wonderful news to share from a number of FEC graduates. Now the programme is in its 8th year the FEC network keeps growing and growing. Do get in touch with us to let us know what you're up to as we are so proud of everyone we love to share it widely!
Jennifer Shearman who has been working with Laura Nicholson on their very successful  'feminist moving image curatorial practice and online platform with a focus on works created by women'  DISPATCH FMI (@dispatchfmi ) since graduation has been in touch to let us know about some exciting new work programming her first series of events at the Royal Academy of Arts titled feminist time. https://www.royalacademy.org.uk/event/international-women-s-day-2019-feminist-time
We were also very chuffed by her final note with thanks to the programme: 'There's a lot of influence from my time in Edinburgh in this programme – so thanks again for all your wonderful teaching!' Thanks Jennifer. It means a lot to know that you continue to take so much from your investment in FEC.
Laura Nicholson
(pictured here on the far left) has also written to let us know that she is also involved in another very exciting project as curator of the first-ever short film programme for the Hebden Bridge Festival.
www.hebdenbridgefilmfestival.org/
She is very keen to get the word out that they are looking for short film submissions and would particularly like to encourage work from women filmmakers. We are very much looking forward to finding out more about that and huge congratulations on this career development. Very exciting.
Federico D'Accinni
also writes to tell us he has fulfilled his ambition of working for his much admired Mubi and is now employed as their 
International Programming Assistant. He writes:  'While I'm still processing the news and gradually realising it's not just a dream, I thought I would share this with you – especially as FEC has really been the starting point for such adventure and a space where I've found in you and my fellow colleagues the crucial support and encouragement to further believe in my passion.' This was a job that had your name stamped all over it Fed – congratulations! And it just goes to show that if you are determined and work hard you can achieve what might seem an impossible pipe-dream.
Amanda Rogers
(seen here pitching her FEC final project work to visiting professional Jane McWilliams) was identified by the University of Edinburgh as one of the most promising graduate entrepreneurs and selected to her application for a Tier 1 GE visa. We are not at all surprised that the first stage of this application was successful and alongside her bigger ambitions, she continues to make wonderful films for a range of organisations doing important work and which her films bring out from the shadows.  you will find her films posted
@amandainflux